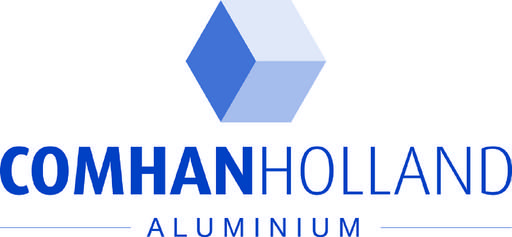 Comhan Holland B.V.
Stand: A4-K42
| Signage Solutions - Illuminated Display
| Signage Solutions - Pop Display
| FESPA Categories - Cutting, CNC routers and laser engraving machinery
| Other - Sublimation
Comhan Holland is a wholesaler in the field of aluminum sheets, profiles and smart systems. We have been supplying national and international companies in the visual communications sector from stock for almost 70 years now.
Systems for visual communication
Comhan has been developing aluminium systems for visual communications in house for over 30 years.
From large banner tension systems for outdoor use to illuminated or non-illuminated tension fabric displays for interior use. From signage systems and advertising pillars that can be used with LED lighting as illuminated advertising to windbreak panel systems that are both functional and serve as an advertising medium.
Aluminium made to measure
Did you know that we also supply stainless steel and aluminum to size? We do virtually all 3D (CNC) sheet and profile processing operations ourselves. Everything according to your specifications and design. If desired, we will also supply the materials with the correct surface finish.
Customer-specific extrusion profiles
Do you require a special aluminum profile or part for a specific application? Comhan will gladly think along with you in working out a design! To that end, we have our own designing/engineering department. In addition, we can keep your profile in stock and supply it on demand.
Comhan Holland
Johan Enschedeweg 11
Uithoorn
North Holland
1422 DR
Netherlands